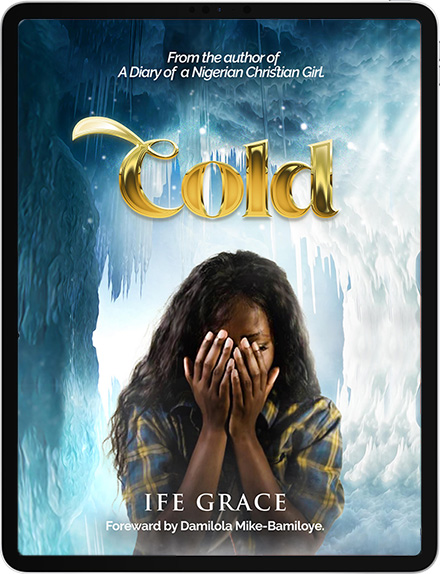 A Story of Trust, Conviction and Restoration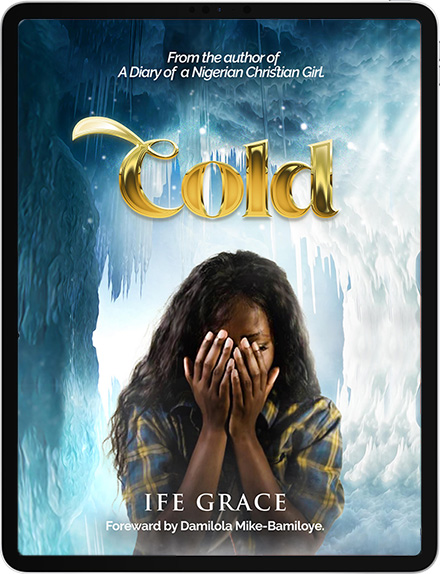 About the book
Simisola Akintobi, a sixteen-year old Christian girl takes us on a journey laden with trials that tear at her faith in God. Her best friend is diagnosed with a deadly illness, her parents' marriage suffers a breakdown and her battle with lust sends her on a downward spiral.
Cold is a story of trust, convictions in the face of trials and restoration of lost hope.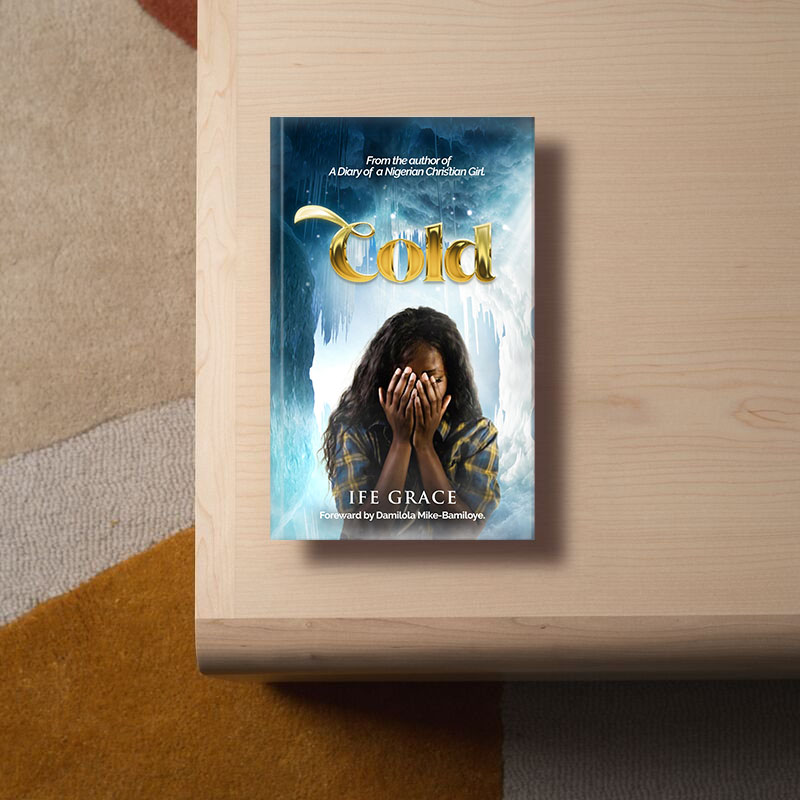 This is a powerful narrative of faith and resilience in the face of adversity and hardship.
Cold will take you on a long, rewarding journey in a short time.
This book feels very, very, prophetic. It's not just a book for teens. It is an activation and stirring of people having assignments. 
Intense storyline! Very thought provoking!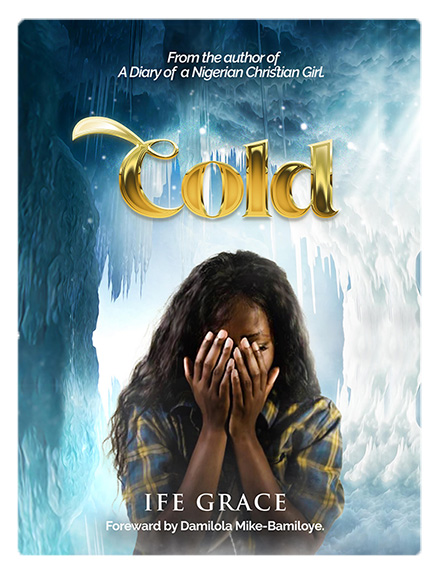 Did you enjoy reading my novella, Cold?
booksbyifegrace@gmail.com